Private Events & Parties
Looking for a venue on the Main Line to host your next event or party? 118 North in Wayne, PA is the perfect option for you!
For quick information from our event coordinator, please email events@118northwayne.com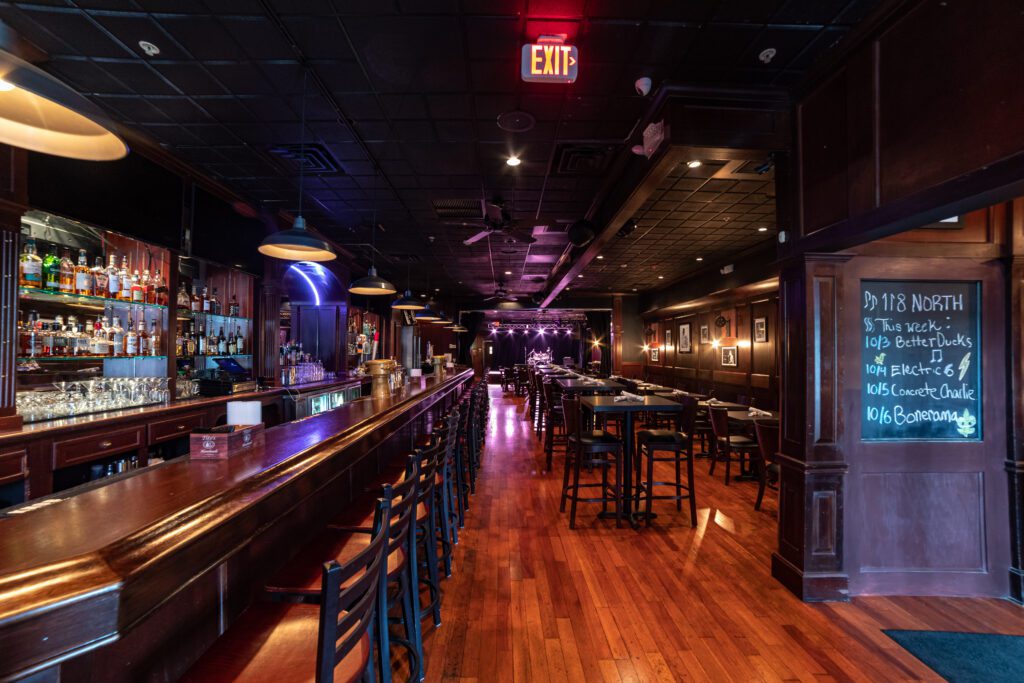 118 North is great for events like:
• Holiday Parties
• Corporate Events (going away party, happy hours, etc)
• Fundraisers
• Bar / Bat Mitzvahs
• Galas
• Rehearsal Dinners
• Parties (birthday, engagement, wedding, etc)
• Showers (wedding/baby)
• Kids Parties
• & much much more!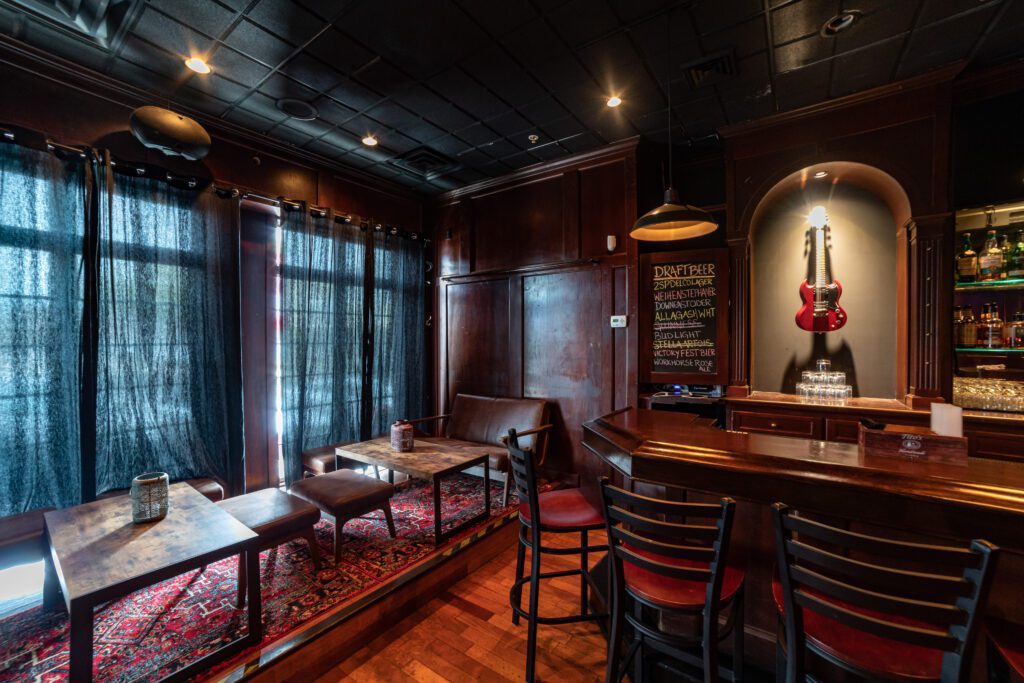 For each event, 118 North will always provide:
• A personal liaison to help plan all aspects of your event
• An onsite event coordinator to ensure everything goes according to plan
• Access to the venue both before & on the day of your event
• Tables and chairs (if desired)
• WiFi Access
• Live Sound & Lighting Technician
• Bar Staff & Servers
• Hosting & Box Office Staff
• Kitchen Staff
118 North Capacity
• Fully Standing: 200
• Fully Seated: 125
• + Various Hybrid Options
Additional 118 North Amenities
• Full Bar including 12 draughts
• A 16' X 12' stage complete with state of the art sound and lighting systems
• Various catering options from a menu designed by Chef Biff Gottehrer from Ripplewood Whiskey & Craft in Ardmore.
• Access to talent (bands, DJ's, event hosts, etc)
• Printing capabilities (posters, fliers, tickets, etc)
Don't hesitate, book your private event or party at 118 North today!
events@118northwayne.com